Tips to find the most popular and colorful birds in the Northeast
They're tiny.
They're colorful.
They're loud.
They're often foraging high in the leafiest canopies, making them impossible to see even while bending over backwards.
See below, the Blackburnian Warbler with bright orange throat, notorious for foraging way high up.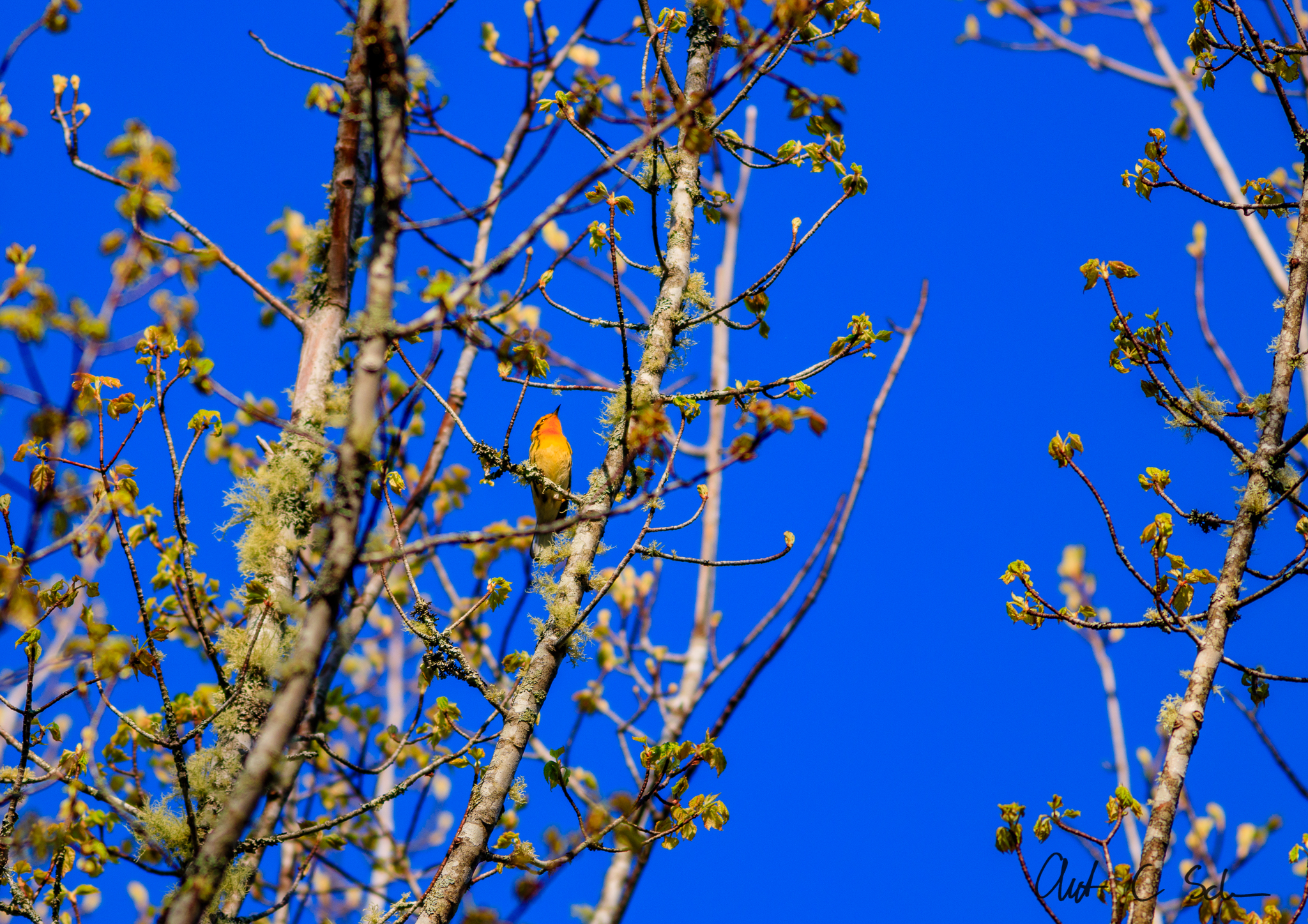 Despite the challenges of watching warblers, or perhaps because of them, these birds are among the most anticipated of all the spring arrivals to the northeast.
But how do you find them?!
8 Tips to find 10 Warblers
Tip #1: look in the canopy. Many warblers like to flit and fly in the treetops, so keep your eyes and ears pointed skyward. (Disclaimer: talk to your chiropractor before taking my advice.)
Tip #2: warblers are songbirds. Males bellow a unique tune to mark their territory during breeding season. Learn the codes and you can unlock the secret to finding new and different species of warbler.
What is the best way to find a fire-throated angel, that Blackburnian warbler? Learn its song or play the recording in your ear to jog your memory when you're in the field. If you hear one in the treetops, sometimes you can follow its foraging through the branches for a better look (but don't hold your breath).
Continue reading

"How to find 10 Warblers this Spring"